Yes, it's TRUE that pope Francis is to visit Canada sometime in July. The Vatican says Pope Francis will be stopping in Alberta, Quebec, and even Nunavut during his visit to Canada this summer.
They also said that the capital cities of Edmonton, Quebec City, and Iqaluit will act as bases for the trip from July 24th to 29th. The visit comes after the Pope's historic apology last month for the Roman Catholic Church's role in residential schools in Canada.7 hours ago·Winnipeg, Canada.
The question is: Does ANYONE really care anymore since he NEVER backed Pro-choice for the Jabb, and instead ENCOURAGED people to Take it, allowed churches to be shut down, and pasters to be arrested without saying ONE WIORD of support for them, and then, mandated EVERY priest to take the JAB if they wanted to remain in the churches employ.
Ontario Nurse Denied Religious Exemption because of the POPE…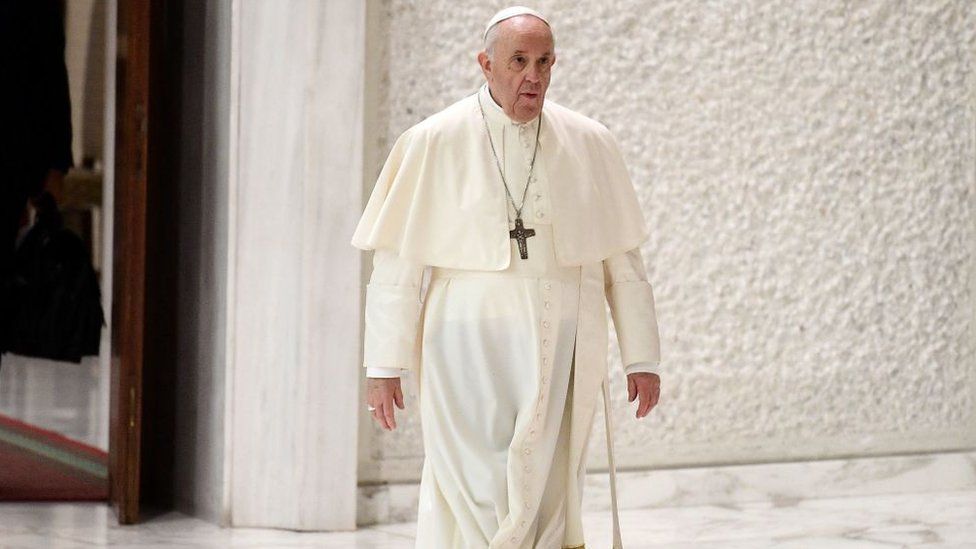 Read the Full Article
We need your help to continue to post news that matters...You can support our efforts by buying us a coffee... It's quick, secure, and easy. https://gogetfunding.com/realnewscast/