The White House Telling Unvaxxed Americans to Prepare to Die: 'You're Looking at a Winter of Severe Illness and Death'…
This has to be one of the most insane statements ever made by any White House in American history.

Biden himself read off nearly the exact same script on Thursday:

Are any of the "fact-checkers" going to fact-check that crock of s**t?
That's a rhetorical question, of course, they'd be more likely to "fact-check" us for pointing out it's all lies.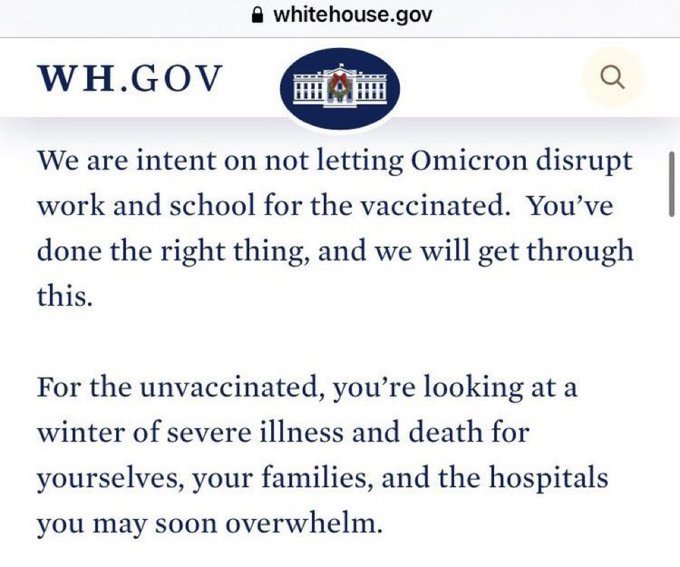 Source Chris Menahan
InformationLiberation
We need your help to continue to post news that matters...You can support our efforts by buying us a coffee... It's quick, secure, and easy. https://gogetfunding.com/realnewscast/